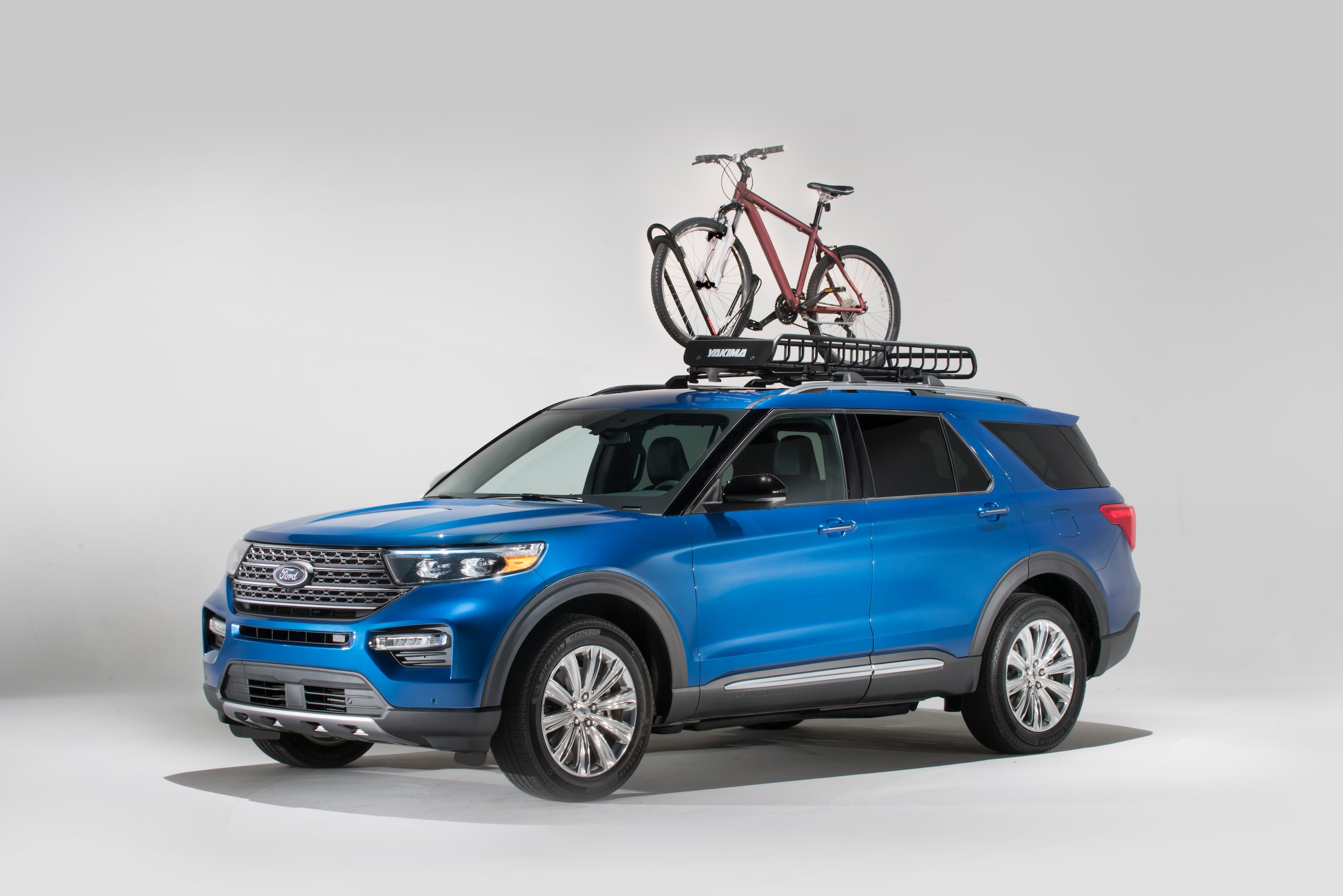 America's favorite all-time SUV – Ford Explorer – is now even more adventure-ready, thanks to new Yakima vehicle accessories available in Ford showrooms when the all-new SUV goes on sale this summer.
Explorer owners looking to customize their vehicle to suit their adventurous lifestyle can add Yakima outdoor accessories right in Ford dealerships. The Yakima catalog of Explorer accessories will include an assortment of racks to haul bikes, kayaks, canoes, skis, snowboards and more.
"Explorer drivers are doers, they're adventure-seekers," said Craig Patterson, Ford SUV brand manager. "The availability of Yakima accessories in our Ford showrooms is one more way we can help people own the Explorer that best fits their adventure."
The 2020 Explorer becomes the second Ford vehicle with in-dealership availability of Yakima accessories, following the all-new Ranger pickup. F-150 and Super Duty trucks will offer similar convenience.
The Yakima catalog includes stand-alone accessories such as a single-key system that allows one key to unlock various pieces of equipment, heavy-duty hook straps to secure gear easily, and holders to haul handled-gear such as canoe paddles.