Every day you load your little one into your car, and off to a new adventure. The tragic reality is that injuries due to car crashes are the leading cause of death for children in the US. According to the National Highway Traffic Safety Administration (NHTSA), in 2017, over one-third (35%) of children under 13 killed in passenger vehicles were not restrained in car seats, booster seats, or seat belts.
This week, September 15-21st, is National Child Passenger Safety Week. This week serves as an important reminder for busy parents: it is essential to continuously check the safety of your child and their car seat. The NHTSA sponsors this week with the following goals:
1. Make sure your child is in the correct car seat for their height and weight,
2. Make sure that the car seat is properly installed and used,
3. Make sure that the car seat is registered with its manufacturer to ensure you receive important safety updates.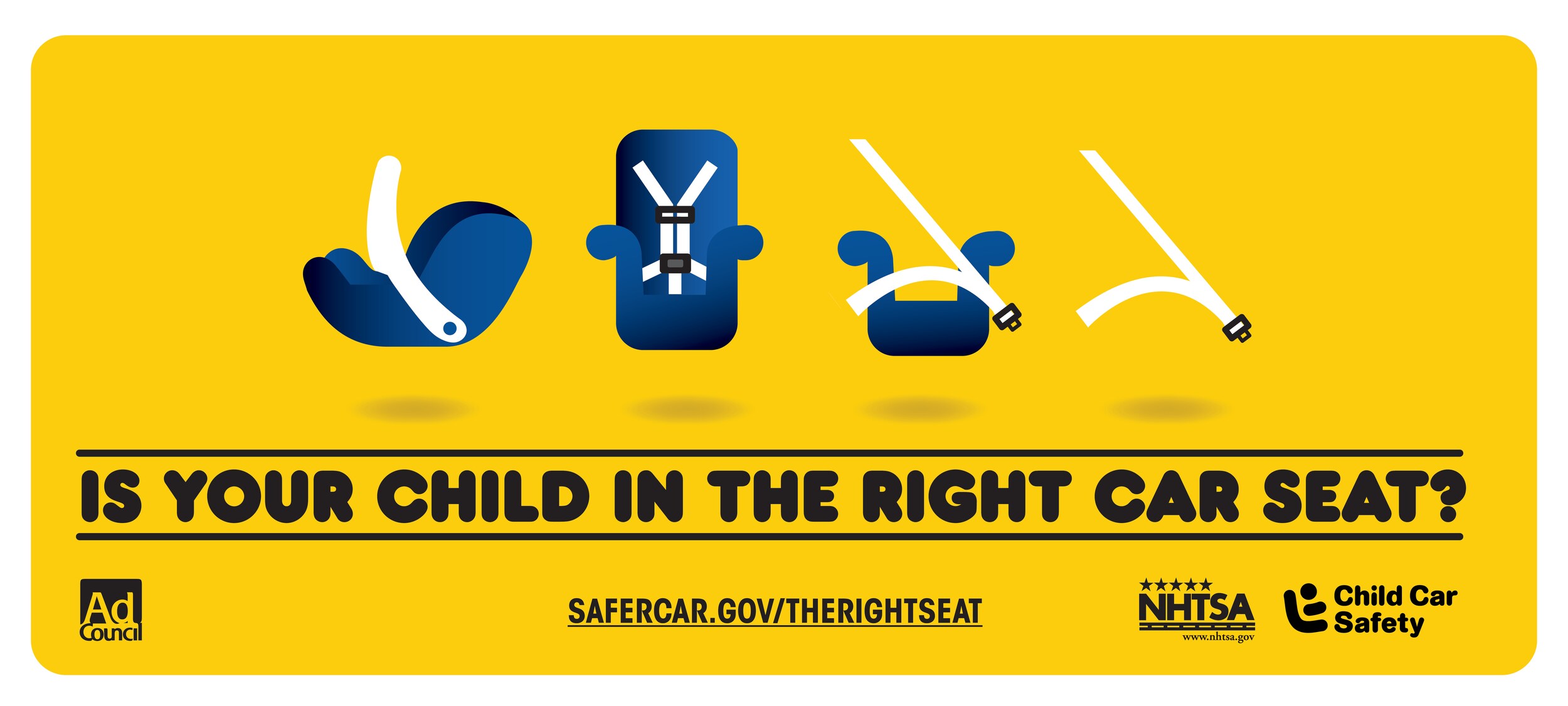 It may seem like common knowledge, but it is essential to regularly check your car seat to ensure your child's safety. In 2017, among children under 5, car seats saved an estimated 312 lives. A total of 371 children could have survived if they had been buckled up 100-percent of the time.
The first step to checking your car seat is ensuring you are using the correct style (rear-facing, forward-facing, booster seat, or seat belt) for your child's height and weight. You can find guidelines on the NHTSA's website, but it is important to double check what the manufacturer of your seat recommends. If you are unsure where to start, you can enter your child's age, height, and weight into the NHTSA's seat finder for a list of seats suited to your child's measurements.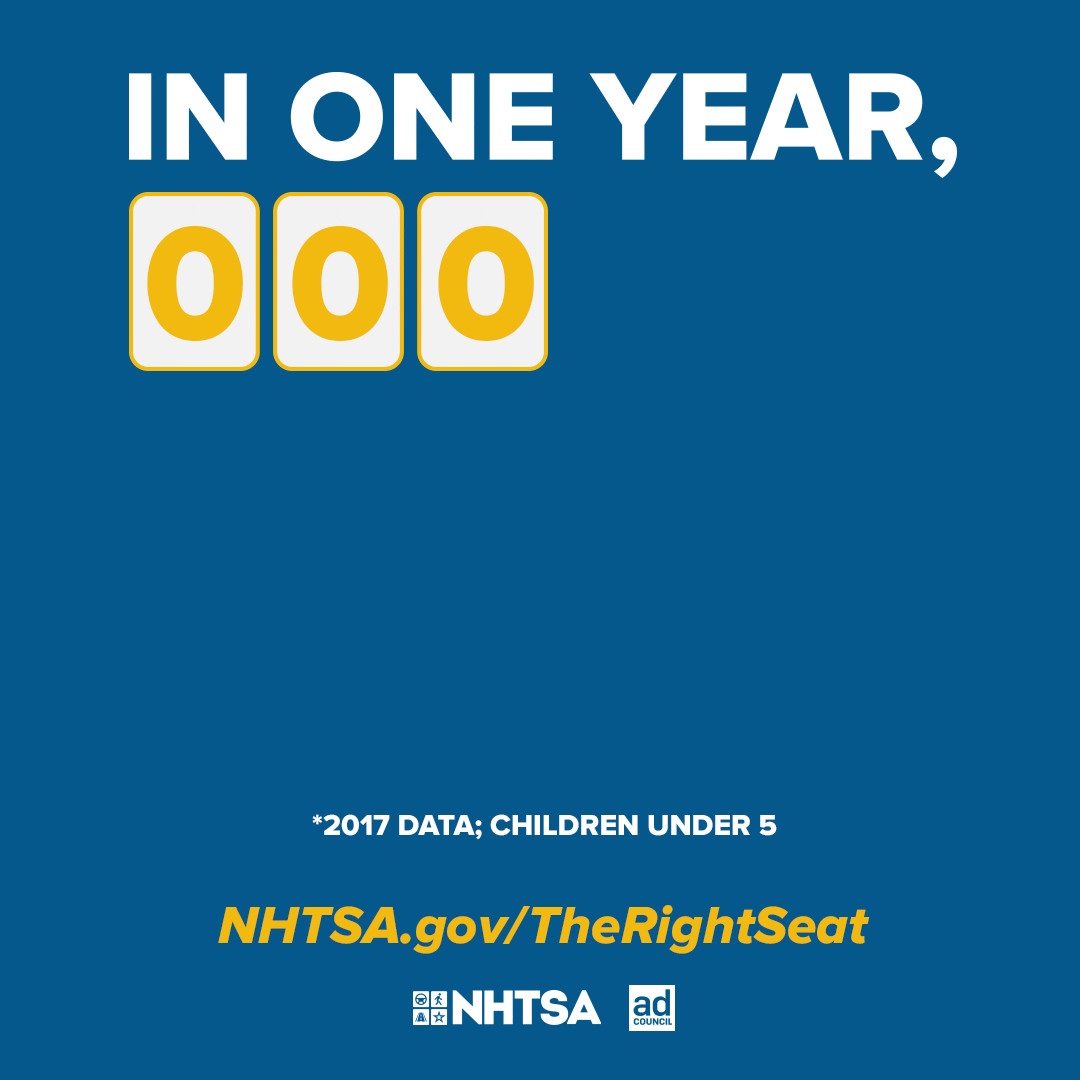 The next step in the process is installation. Installing a car seat correctly can be tricky business, with each seat and each car offering different instructions. According to the NHTSA, most parents are confident that they have correctly installed their child's car seat, but in most cases (59%) the seat has not been installed correctly. It is important to take your time when installing a seat. Be sure to fully read both the seat's instruction manual, and the section of your owner's manual focusing on car seat installation. Remember: not all car seats fit in all vehicles. It is important to double-check that your vehicle is compatible before you attempt to install the seat.
If you want to be 100% sure your child's seat is installed correctly, and that it is appropriate for their age, weight, and height, you can bring it to a Certified Child Passenger Safety Technician. You can use the NHTSA's simple search tool to find a technician near you. In Virginia Beach and Norfolk, the closest will usually be your local fire department or a AAA office.
The final step is to register your car seat with the manufacturer. This is an often forgotten step, but will provide you with essential updates regarding safety notices and recalls. You can enter your car seat's brand on the NHTSA's website and be taken directly to the manufacturer's registration page.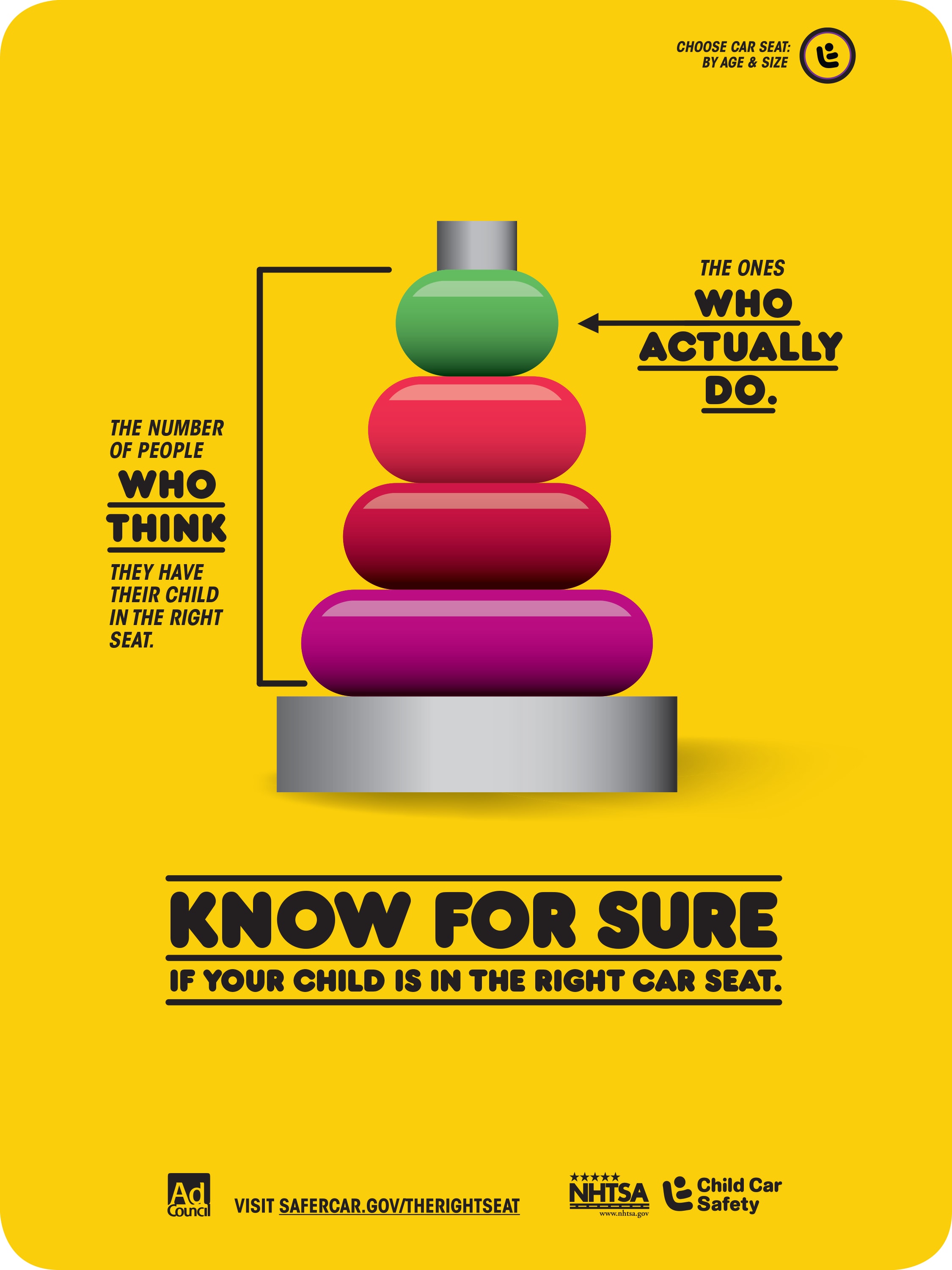 Most Ford vehicles feature standard Lower Anchors and Tethers for CHildren (LATCH) for use with compatible child safety seats. The lower anchors are intended to be a universally common means for installing child safety seats. The top tether anchor is used for forward-facing child safety seats, in addition to the lower anchors and/or the vehicle safety belt.
Ford recommends that you consult your vehicle's owner guide for the specific location of the lower anchors and top tether anchors in your vehicle. Lower anchor attachments and top tether straps are supplied on most child safety seats.
All graphics and statistics used in this article are courtesy of the National Highway Traffic Safety Administration