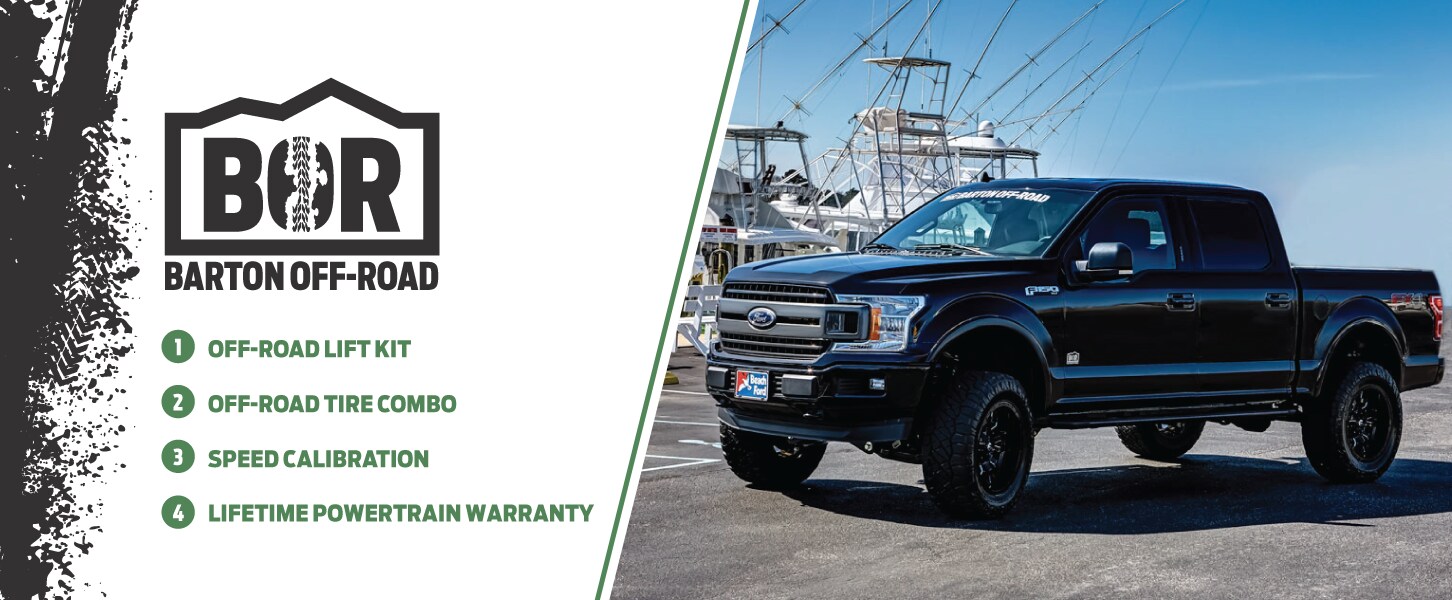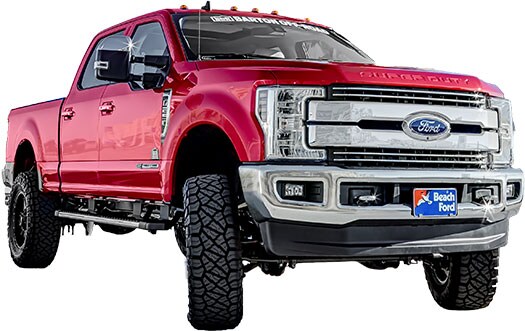 GET MORE
Barton
Off-
Road
Simply put, BOR is an acronym for Barton Off-Road. We are your one-stop outfitting shop for off-road vehicles. BOR was created specifically for the tough mudders, the boulder climbers and the trailblazers who prefer to take roads less traveled.
Whether you're looking to lift your truck to stand out from the herd, or want to do some serious mudding to feed your wild side, Barton Off-Road has you covered. Our vehicles roll out ready for adventure and backed by the promise of safe, reliable and exhilarating performance.
Get More
With
BOR
Get ready to blaze a new trail. No matter the make or model, new or old, we can outfit your ride for top performance on all terrains.

OFF-ROAD LIFT KIT
2.5–8" SUSPENSION LIFT

OFF-ROAD TIRE COMBO
17–22" RIMS & 33–37" TIRES FOR ANY TERRAIN

SPEED CALIBRATION
SPEEDOMETER/ODOMETER CALIBRATOR

LIFETIME POWERTRAIN WARRANTY
5-YEAR/60,000 MILE POWERTRAIN & 3-YEAR/36,000 MILE PARTS AND LABOR WARRANTY
FOR BETTER OFF-ROAD GO
BARTON
OFF-ROAD
We are eager to get you into your BOR-Certified vehicle and onto your next adventure.
The Barton name has been synonymous with quality service and honest value for 40 years. The tradition continues with Barton Off-Road. When we put our family name on your vehicle, you can trust that you will have a dependable, well-suited ride for any terrain you want to conquer.
DEDICATION TO YOUR SATISFACTION